Introduction to Services
What is adaptive is alive. Lonking has continuously introduced international advanced management experience, updated marketing concepts, followed the "one principle and three major advantages", built a network of Lonking products marketing service all over the world, and achieved the "three-in-one" service of complete machine sales, maintenance services and spare parts supply in more than 500 distribution agencies.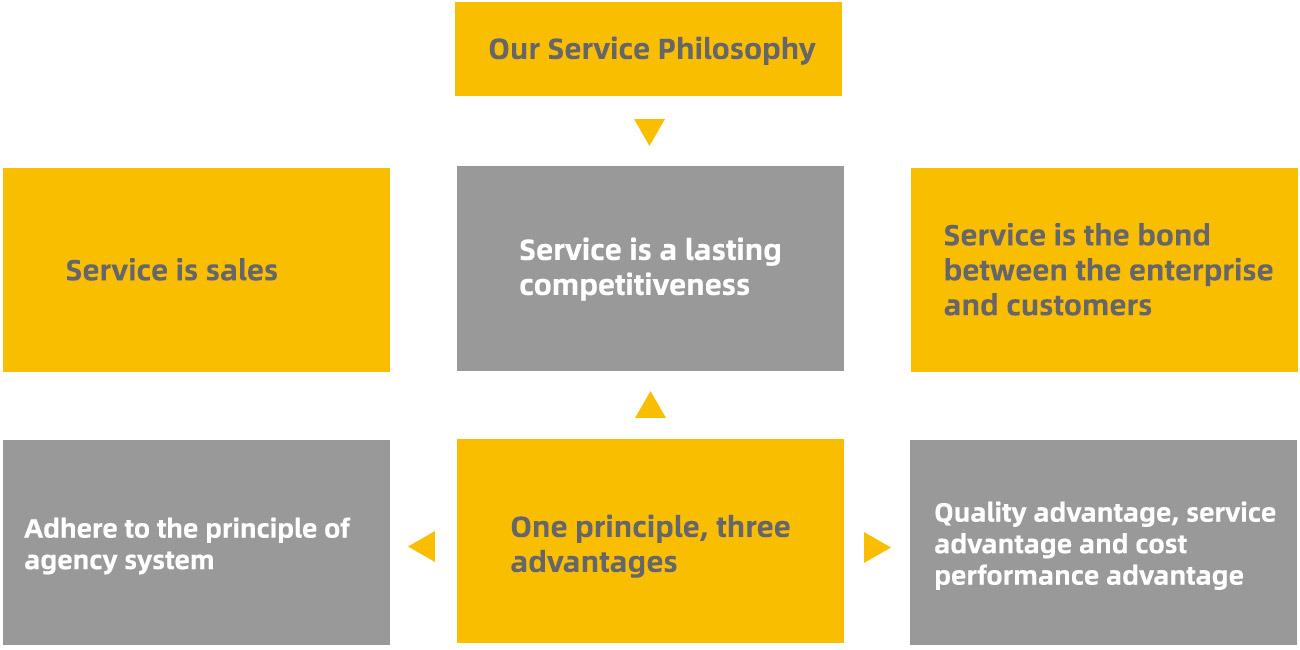 Lonking strives to establish cooperative partnerships with distribution agencies and suppliers on the basis of "mutual benefit" and "win-win-win" to create greater value for customers.

Lonking took the lead in implementing the one-year warranty for loaders
On the basis of establishing a service network with a reasonable layout, quick response, enthusiasm and thoughtfulness, Lonking took the lead in implementing the unique "full authorization system of after-sales service" in the industry in 2001. At the beginning of 2006, Lonking became the first enterprise to propose to extend the free warranty period of Lonking's self-made 40 and 50 series transmission assemblies to one year. On December 18, 2006, Lonking solemnly announced that from that day on, Lonking would provide a one-year warranty for the 3t, 4t and 5t series loaders manufactured by Lonking to keep pace with the world. This fully reflects the confidence of Lonking in product quality and the comprehensive strength of Lonking.


Lonking fully implemented the 24-hour service compensation system
In July 2008, Lonking took the lead in implementing the "24-hour service compensation system" in the industry, and began to fully implement the system in all distribution agencies in 2009.
Fujian Parts Co., Ltd. is a wholly-owned subsidiary of Lonking Holdings Limited. With the parts business development concept of "service first, brand building and creation of new growth points", the company aims to achieve the dual benefits of enhancing the value of Lonking products and creating new profit growth points for Lonking's parts industry chain on the premise of improving service quality and meeting customer service needs and based on building the brand of Lonking parts and enhancing the value of Lonking parts.
Fujian Parts Co., Ltd. is the only service window for Lonking brand parts and the fully-authorized representative of market management to provide service support for Lonking's production subsidiaries. The phased business objectives of the company in the next few years are to stabilize and expand the sales channels of Lonking parts, greatly improve profitability, and establish quantitative indicators of customer satisfaction.