Lonking Training Center is located in Shanghai headquarters of Lonking Holdings Limited, it is about 50 kilometers away from Shanghai PuDong International Airport (PVG). It covers 200 square meters. It has one practice training area, including tools to assemble, disassemble and inspect Lonking machines and other training accessory equipments, one bright training classroom. All members of Training Center can speak English very fluently.

Lonking provides training on theory and practice, to employee and distributers, not only in Shanghai, but also in our customers' and partners' company.

Lonking training goal is to help both our employees and partners being more professional, and achieve mutual benefit with our partners!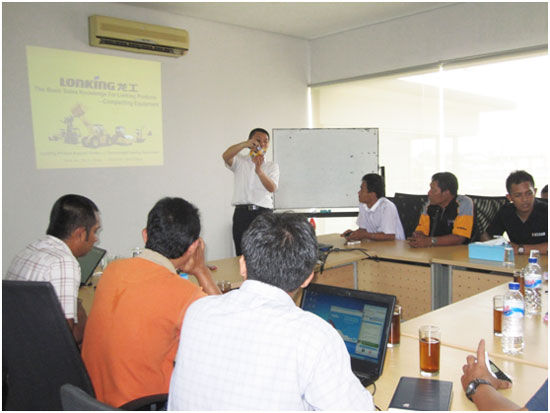 Lonking training picture.